Is the increase in green vegetables and grains due to fertilizer, the risk of cancer, the truth or not.
Fertilizers and pesticides are being used to grow vegetables and grains.
The risk of cancer and kidney diseases is increasing with the use of drugs and chemicals.
By taking care of some special tips you can protect against these diseases.
In the last few years, cancer patients have increased very fast in the Indian people. There are many reasons for this, one of which is to use too much quantity of fertilizers to increase the yield of vegetables and grains. We all know and believe that by eating green vegetables, fresh fruits and coarse cereals, our body remains healthy. However, if a lot of fertilizer (fertilizer) is used to grow these vegetables, then it can prove to be dangerous for your health. Not only cancer, this can damage your kidneys and liver completely and also increases the risk of many brain diseases.
Cancers cause compost and urea vegetables
To increase the yield of crops, fertilizer is being used in very large quantities. When you eat cereals and vegetables with fertilizers everyday, gradually your body's metabolism becomes weak. Some of these fertilizers are so poisonous that according to the researchers, it can lead to a horrific disease like cancer in the human body.


Pesticides are also dangerous
When the crop occurs in the field, its leaves, fruits, and other parts are threatened by insects. These insects gradually spoil the crop. These pesticides are sprayed to protect crops from insects. Pesticides are harmful chemicals used to kill pests only. Vegetables using more pesticides are also harmful to health.
It is necessary to thoroughly wash and cook vegetables
It is very important to wash and cook properly before eating them to avoid damage to fruits and vegetables. Whenever you bring fresh fruits and vegetables in the house, keep these things in mind -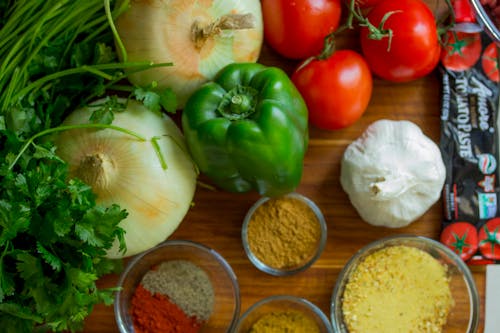 Wash the fruit thoroughly and dip 2-3 times in the water
Wash the vegetables with cold and hot water so that the pesticides are removed.
Always eat seasonal fruits and vegetables. The fruit and vegetables of the untimely may have been grown in an unnatural way.
Do not buy bad and dirty vegetables or fruits in the cheaper travel.
Check the leafy vegetables thoroughly, then wash them with plain water and then experiment with washing with hot water.
Cook the vegetables well before eating them.
Organic vegetables can be alternatives
For organic farming, those substances are used which are of inorganic origin. Such organic materials are considered completely natural and safe. They may have higher quantities of nitrate which are good for the crop but if the amount of nitrate is high then it is naturally converted into nitrite which is very harmful. Just as excessive amounts of protein is harmed to the body, so much of the nitrite damage the plants.
Read More Below